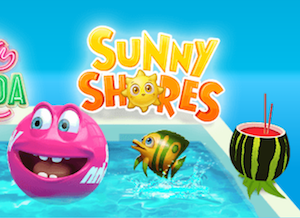 The summer carries a delight to it that everyone loves. Long walks on the beach and enjoying cool drinks all day long. You're also free to travel around and truly enjoy what the world has to offer whether in a vacation or a simple troll around the city. A world where summer goes on forever is pleasant and something that many would go to great lengths for.
Well, Vera & John casino is planning on making your summer a lot longer with the Endless Summer Mission competition! Though they're not really going to change the climate, the casino is hosting one of the coolest summer competitions yet.
Endless Summer Mission competition
The promotion is going to give away a whooping £50,000 cash shared between the winners. The summer missions are three, and the top 500 players get to split a £45,000 prize pool between themselves while the next 166 players share a £5000 cash reward. Lots of very entertaining slot games were selected just for this promotion, which is an even better reason to join the competition.
The offer runs between the 25th of August and 3rd September 2017, which is enough time to join the competition and win your way up the ladder. All you have to do is log into the site and opt into the promotion to participate.
Casino
Free spins
Rating
Play now

£100 BONUS
30 FREE SPINS

5/5

 
How it works
There are 3 missions set by Vera & John, and all you've got to do is blaze through all of them as fast as you can. The first person to complete the last mission wins a clean £8000 while the second and third win £6000 and £4000 cash. Details on all the cash prizes for the top 500 winners could be found in the Vera & John site.
The three missions are as follows:
Get 50 free spin symbols in Golden Fish Tank

Collect 3 feature caps in Spina Colada

Collect 25 Sunny Wilds in Sunny Shores
The ranking procedure is simple, you've got to complete all the missions with the least spins possible. The one who uses the least spins to complete all the three missions wins. However, if two players use the same number of spins and tie, the one who completed the objectives first will have the advantage.
You could also make multiple attempts at completing the objectives to better your score and climb higher up the ladder.
Extra prizes
Apart from the £50,000 prize pool, there are also other prizes to be won. If you don't win the mentioned prizes, then return to the games and try your luck in the Pick-and-Click raffle that would take place on the 4th and 5th of September.
---
Other posts